The pandemic forced us into untold hours working from home. On the back of many organisations firmly believing that working remotely for large portions of time was detrimental to their success, many were pleasantly surprised by their ability to succeed with this model, despite the crisis nature of its birth. However, there have been difficulties with the solely working from home model, and as such hybrid working – a mixture of office working and remote working – has emerged as the victor.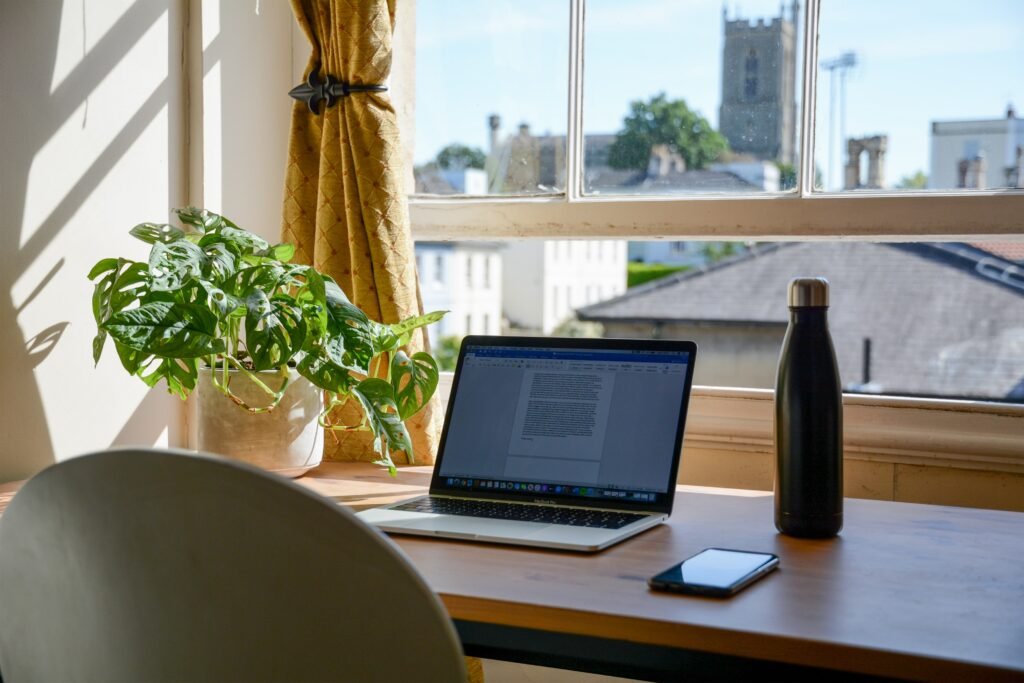 Here we look at the benefits of hybrid working and why we strongly believe that hybrid working is therefore the best model for most modern office-based workplaces.
The benefits of hybrid working
Bear in mind that our route to hybrid working on such a large scale was experimental, forced because of the circumstances of lockdowns and pandemic safety. The benefits of hybrid working are expanded through it being an intentional and planned approach, rather than a make-do situation borne of necessity.
We see that the benefits of hybrid working fall into three broad types: benefits to the individual employee; benefits to the employer, and; benefits to wider society. Here we look at all three.
Benefits of hybrid working for employees
Perhaps the best known or most reported benefits of hybrid working centre on the benefits for the employee. They do vary, depending on the nature of the work, the balance of the hybrid model (how much homeworking vs. office work), and the support and structure of the organisation. However, the main benefits for employees are:
·         Improved wellbeing
There seems to be good emerging evidence that, as long as well-supported, employees prefer the autonomy of choosing where they work and this translates into improved wellbeing. Less time commuting and managing a better work-life balance are benefits.
·         Increased earning power
With less money spent on commuting, and only minimal costs of using your own home for work, many employees are enjoying the effective pay rise.
·         Increased potential
With hybrid working, many are also able to consider a wider number of roles across a larger geographical area when changing jobs, increasing their earning and career potential. For example, someone living 2 hours from the office may be willing to do that once or twice a week, but not every day.
·         Work where work is done best
Individual employees benefit when they can choose which work to do where. For example, they may relish the distraction-free environment of the home environment to write a report, whereas time in the office is well spent collaborating face to face with colleagues.
Benefits of hybrid working for employers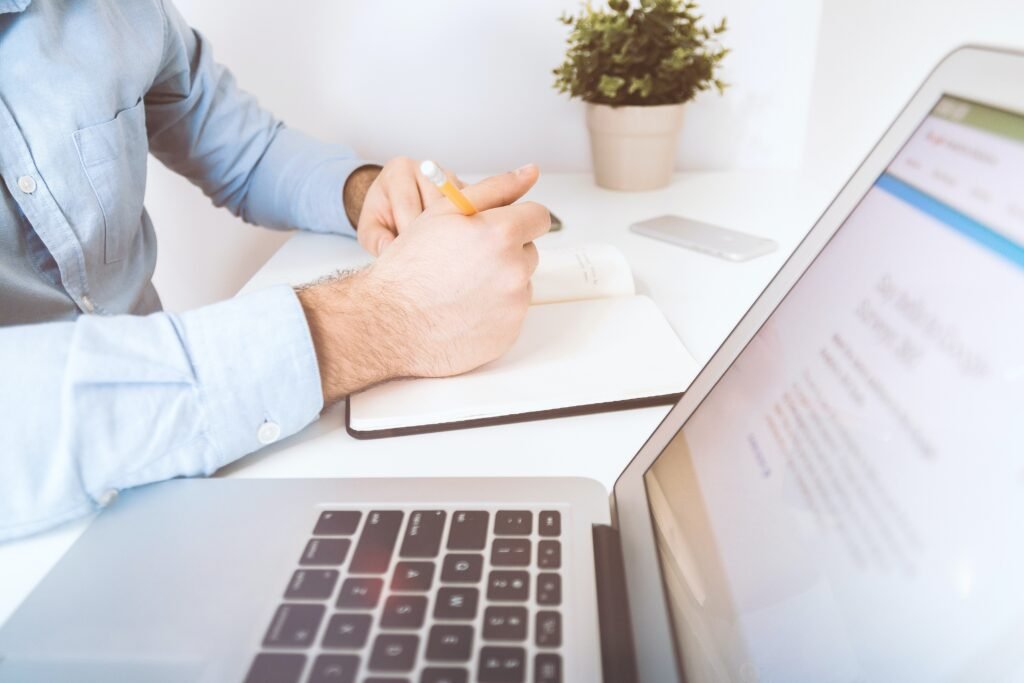 Originally, many employers were reluctant to acknowledge that hybrid working benefits them too. However, now that hybrid working models are more accepted, it is clear that there are very valuable benefits to organisations too, and indeed, hybrid working could translate into competitive advantage. These include:
·         Reduced overheads
With a hybrid workforce, there is no need to retain larger premises with a set workstation for each worker. Instead, a well-managed hybrid system should see employers use smaller, managed premises with flexible workstations. This is particularly beneficial when the organisation's office is in an expensive real estate area, such as central London.
·         Improved productivity
It would appear that people working at home work more efficiently and more productively (now that they aren't also struggling with the issues of lockdown, such as caring for children). They have fewer distractions and can focus keenly.
It also turns out, that despite fears that people working at home would be unproductive or shirk their duties, the vast majority of people are actually keen to retain the working from home rights and so swing the other way to prove they are at their best when working from home, often putting in more hours and working above and beyond expectations.
·         Better employee retention
Recruitment is notoriously expensive. It's better to hold onto the talent you've developed than lose it to a competitor. It should always be a goal of organisations to improve employee retention.
Hybrid working leads to happier employees and happy employees stay put.
Fears that hybrid working means that employees don't adequately bond with their team and therefore feel less committed have turned out to be unfounded. Team building is always important, for multiple reasons, but hybrid working actually helps retention. Indeed, employees are more likely to walk if the modern employer doesn't offer hybrid working and flexibility.
·         Bigger choice of talent
Employers can recruit from a wider geographical pool with hybrid working, increasing their chance of finding the best fit candidate. Recruitment isn't limited by location. Employers also benefit from accessing skilled workers who previously couldn't scale the barriers to work with them, whether through disability, parenting, or other difficulties.
·         Improved management and networking
While there were concerns that remote working would mean that there were greater divides between top level management and their workforce, we've discovered that available technology actually makes the gap smaller. Meetings, town halls, presentations and trainings can be delivered via video conference to wider numbers. There's no need to carefully organise a location-specific meeting between various different international leaders and the whole workforce, it can be done wherever everyone is.
Benefits of hybrid working for society
While both employees and employers benefit from hybrid working, the benefits are wider reaching too.
Less commuting is good for the environment, parents and family carers are better able to manage their time which helps our communities, employment rates are higher, and overall it should facilitate a healthier society.
The challenges of hybrid working
The benefits of hybrid working far outweigh the challenges of hybrid working. The important thing is to be aware of the potential pitfalls and shape the hybrid working model to take account of these. For example, it won't work well if you don't supply employees with the needed tech! There are also notable challenges with onboarding and acclimatising the new recruit to the culture, and developing more junior employees. Careful strategies must address this. It's also essential to have good measures of productivity and address any issues with productivity on a 1:1 basis, without penalising the wider workforce.
Building your hybrid workforce
As the hybrid model begins to dominate office-based employers, it's important to shape your leadership to manage hybrid working effectively. The benefits of hybrid working are well worth harnessing, so let us help you with your executive recruitment to facilitate hybrid working successfully in your business.
Get in touch for support with your executive level recruitment.