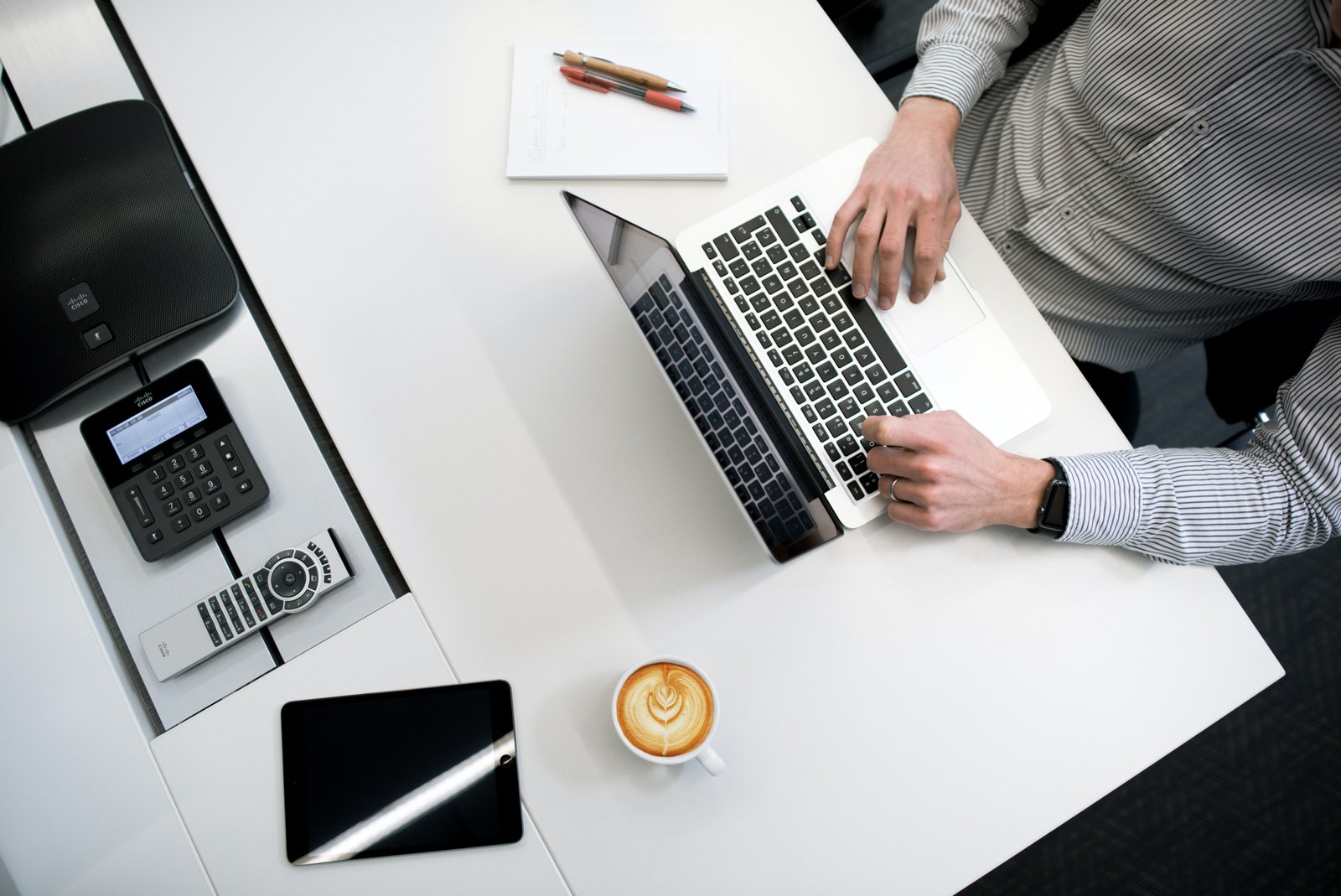 In this guide we look at the different parts of a marketing director job description. We look at how the job description accurately describes the duties and elements of the marketing director role. This guide is designed for both employers embarking on a recruitment campaign and for candidates looking to make successful applications.
Our marketing director job description guide looks at the skills, attributes and qualifications needed in a marketing director and reveals what needs to be included. It is tailored for the best match between candidate and the business.
Duties and responsibilities of a marketing director
Marketing directors have a diverse role which involves taking overall responsibility for the brand and its marketing and communications at a strategic level. As such they develop the business's marketing plans as well as shape calendars of campaigns and events. In addition, they are responsible for overseeing and managing the marketing budget. Furthermore, it is the responsibility of the marketing director to understand the wider market and undertake and interpret competitor analysis.
As such, the best marketing directors are highly experienced in both marketing and often the sector in which the business operates. They are exceptional planners and strategists. They are capable and skilled managers, bringing out the best in creative teams.
Duties and responsibilities include:
Developing and implementing a strategic marketing plan to ensure the business holds competitive advantage and increases its client or customer base.
Communication with senior management and the board about marketing activities and developing consistent approaches.
Overseeing and organising key promotional events and creation of marketing materials.
Managing the marketing team and working closely with sales staff as needed. Undertaking recruitment of marketing personnel as required.
Overseeing and leading the creation of content for multi-channel distribution. This includes taking an editorial approach when needed and reviewing content for consistency and branding. Depending on the size of the business, the marketing manager may also get involved with content creation.
Analysing and evaluating marketing campaigns and assessing them against budgetary requirements.
Liaison and interaction with the media, as required. Management of marketing vendors and suppliers.
Marketing director qualifications and skills
Marketing directors need a diverse skillset and broad experience. Successful marketing directors are excellent data analysts and creative and innovative individuals. This is a complex mix and involves a wide combination of soft and hard skills.
Qualifications may include:
Bachelor's degree or above. Degrees are often in Communications, Marketing or Business Administration.
Sometimes a Master's degree is required.
Chartered Institute of Marketing (CIM) professional qualifications may be desired.
Experience should include:
Demonstrable marketing experience in a senior role 7-10 years
National, regional and international marketing experience as required
People management
Relevant industry experience if necessary
Budgetary and planning
Proven success with promotions and marketing campaigns demonstrating excellent value-added
Skills required:
Outstanding communication skills across internal and external stakeholders
Excellent decision-making skills
Ability to encourage creativity and innovation in others
Proficiency with relevant marketing, content creation, marketing automation and other platforms as relevant
Excellent social media and SEO skills
Strategy development skills
Attention to detail and editorial skills
Writing and content development skills may be needed
Analytical and evaluation skills, particularly in the context of competitive advantage
Business acumen
Leadership
Persuasion and negotiation
Creativity and innovation
Project management
Job description must-haves
The marketing director job description should always include the basic elements of the role. This should denote the standard working hours and location and when additional hours and travel may be required. Event attendance is often necessary for marketing directors. Any flexible working or remote working arrangements should be established in the job description.
Marketing director salaries
Many factors affect the potential salary of a marketing director's role. The size of the business and scope of the role, as well as its location, are the key deciding factors. Marketing directors typically earn in excess of £70,000 per annum, with many earning much more.
Marketing directors are rewarded with highly competitive benefits schemes, often extending to company cars, private health insurance and KPI-related bonus schemes.
How to find your marketing director candidate or role
The marketing director is a high-value role and strategically important to get right. It's vital that businesses are supported in finding the best candidate for the role and someone who fits the culture and ethos of the business.
For roles such as that of the marketing director, specialist assisted sourcing strategies are needed. A headhunter is best positioned to help businesses find the ideal candidates, identifying candidates with a proven track record of success. Headhunters who allow direct application from potential candidates can help potential candidates find their ideal role.
Discover more about how a headhunter can help you find your next marketing director.
Potential career paths
Marketing directors are often recruited from marketing director level in other businesses, including smaller businesses. In addition, they may secure the role from a marketing manager position. Marketing managers may go on to become CEO or Managing Director.
Marketing director recruitment FAQs
How do we get the best marketing director?
A headhunter helps you to write a targeted marketing director job description which forms the base of exceptional recruitment. Your headhunter will then work to identify those in roles already proving their value in the marketing niche, so that you can bring this onboard.
What qualities make a good marketing director?
The marketing director will shape and direct the business branding so it is vital that the chosen candidate reflects the brand inherently and can drive its development. They need a varied range of skills in marketing and business. It's important that they feel enthusiastic about the organisation's products or service. They must be inspiring leaders.
What should we look for when choosing a marketing director?
Start by using a clear marketing director sales job description to match candidates to your specific requirements. All potential candidates should be assessed and demonstrate evidence of their skills and aptitude against the requirements of the job description.
How long does it take to fill the marketing director role?
Recruitment for senior positions, like that of the marketing director, always takes a certain amount of time as incumbent candidates likely have long notice periods. A headhunter can ensure the process happens as efficiently as possible. They can also help with interim recruitment if needed.
Why do I need a marketing director job description?
The job description is essential for getting a clear match between the realities of the role and the true potential of a candidate. It's the framework for excellent and aligned recruitment.