"We set Eagle Headhunters a challenge, as we knew it would be a protracted process!  They stepped up to the challenge and we now have three excellent consultants on board and we are looking forward to growing our business.  Eagle thoroughly researched potential candidates, kept us informed at every stage and only presented those that met our remit.  This has given us the confidence to implement a recruitment strategy going forward and we look forward to working with Eagle in the future."
Alison Green
Business Manager
Wimbledon Clinics

"As a specialist niche engineering company, we needed a very specific type of sales person who could operate in targeted and very close knit-markets. Eagle's initial "hit list" of potential targets amazed us with it's accuracy and obvious intensive research that had occurred to create it. Eagle also attended interviews with us and assisted our management team in hiring two excellent individuals who have made a huge positive impact on our business. Merlin's MD commented "Eagle is no ordinary employment agency – it is targeted and ultra effective."
James Hortop
Managing Director
Merlin Equipment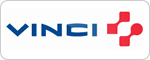 "I would just like to say a big thank you for all the hard work that you and your team have put in to find a suitable candidate for our Plymouth operation contract manager, John is starting to settle in well. The service that we received was prompt and professional! We will be in touch with you again in the future for additional resource."
Rob Ferris
Business Relationship Manager
VINCI Park Services UK Ltd

"As discussed we have been very pleased with the depth and detail already provided in your report and I would like to thank you and your team for the hard work that you have all contributed thus far with the industry researcher and also for the work that you are about to put into the ecommerce side of the project. I really appreciate the work that Eagle have done and will be certain to come back to you in the future."
Jenna Sherriff,
Resourcing Manager
Superdrug Stores PLC
A.S. Watson (Health & Beauty UK)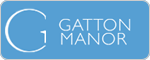 We came to Eagle Headhunters with quite a challenging brief. Everyone was telling us that this was not a job for one person. In the beginning this was Eagle's opinion too. However, they accepted the challenge and started working on our instruction. It was not fast and easy. Some candidates who showed initial interest backed out after the interview saying that our expectations were too high. To be honest, at some point we started to hesitate whether we should really amend the brief or go to independent consultants. But Eagle did find a professional who ticked all the boxes! It is still early days but he has already started proving himself to us and we are satisfied that we have found the person we were looking for, for the project manager position. As for Eagle Headhunters, if they say they can help you, they most certainly will. We won't hesitate to recommend them to anyone in search of the right personnel."
Elina Yakunicheva
Gatton Manor

"Having worked with Eagle with the recruitment of a Bid Manager I found them to be both professional and courteous at all times. They represented our company well to the candidates they were liaising with and they understood the brief we presented and met our needs throughout the process. Ultimately we offered the position to a candidate who applied directly to Mencap, however the calibre of candidates sourced by Eagle were high quality professionals who we would have been happy to employ should we not have recruited directly. The company offered an initial face to face consultation, weekly updates and the opportunity to speak to candidates direct prior to interview. This is the first head hunting company I have utilised to fill a role and I would recommend and be happy to use Eagle again in the future."
Steve McIlvenny
Assistant Director Business Development
Mencap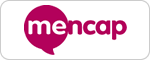 "I have been impressed by the professional service and expediency with which Eagle Headhunters fulfilled their task of finding, screening, interviewing and presenting suitable candidates for the position of Area Sales Manager GB and Ireland. The process flowed smoothly from start to finish and I got my man within a two month time span.
Eagle Headhunters far outperformed conventional recruitment bureaus that I have utilized previously, especially the quality of the candidates which they managed to unearth and put forward."
Tom Quail
General Sales Manager, Anamet Europe

"We employed Eagle Headhunters to find us a Regional Sales Manager for the Midlands. I am delighted to say that they delivered an excellent candidate, which we subsequently hired. The Company were professional to deal and kept us fully informed throughout the process. I would have no hesitation in recommending them."
Craig Bewley
CEO, Prodigy Learning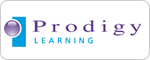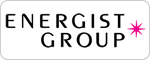 "We have used Eagle Headhunters over a period of many years for securing a number of Senior Management appointments. We've always found them to be highly professional with a track record in locating high quality candidates via their ability to readily determine the requirements of our organisation."
Dr. Dennis Briaris
Director, White Light Therapy Limited
Director, Energist Limited

"Just a brief note to thank you for your help in recruiting our Divisional Training Manager for the SW Division. Mike Saunders, the Divisional Director, and I thought your executive search to be most effective having identified suitable candidates within 6 weeks, against what was a very challenging brief. Your regular feedback was helpful and we are very pleased with the outcome.
We would certainly feel confident in using your company again and would have no hesitation in recommending you."
Victor Pegna
Assistant Divisional Director, Countrywide PLC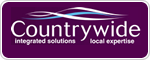 "I would have no hesitation in using Eagle Headhunters again, or recommending them to others. I was impressed with the consultant's ability to locate and speak with candidates who fitted the brief that was provided and I found the Eagle staff to be diligent and professional throughout the whole process."
Craig Heley
Managing Director, DICOM Limited

"After several poor attempts at recruiting via agencies we employed the services of Eagle Head-Hunters. This, for the company, proved to be a more cost effective route to take as we were provided with bone-fide candidates vetted by Eagle which resulted in a saving in both time and effort.
The quality of introductions has enabled us to engage top class professionals and has led to not only an increase in sales but a more stable sales team. We would have no hesitation in recommending Eagle."
Brian Iceton
Managing Director, Comelit Group UK Limited

"I have to say that initially I was sceptical about using a Headhunter. However, I found your company to be discreet, competent and successfully sourced ideal candidates for consideration and employment. I would be most pleased to recommend your company to any potential client of Eagle Headhunters and would sincerely thank you for your professionalism and service."
Brian Tovey
Managing Director, Quadraco Limited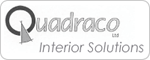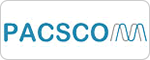 "We have been very impressed with the service, backup and support that we received from Eagle Headhunters. Their attention to detail and grasp of our needs saved us a great deal of time and soul searching!"

Nick Short
General Manager, Pacscom Limited

Having just completed my first visit to the UK since installing my new General Manager I felt compelled to drop you a note to say thank you to Rupert Murray for a job very well done. It is difficult enough to employ new senior staff when you both reside in the one country but when one is as far away as Australia the difficulty is compounded considerably.
Your professional approach and dogged persistence to the task took away all of the problems and delivered the excellent candidate you said you would. Thank you again. I will certainly be back in touch should similar difficult senior roles arise in the future."
Greg Miles
General Manager, Triton Manufacturing & Design Co.P/L.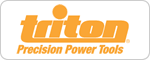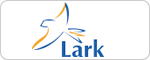 "Eagle Headhunters have consistently been able to find the right candidates for positions within our company, against some challenging briefs. Their commitment, tireless work and customer service mean that I have no hesitation in recommending them."
Simon Waine
Marketing Director, Lark Insurance Broking Group

"Transform have been using the services of Eagle headhunters for approximately three years now. During this time Eagle have made a great effort to understand our business in order to find the right people for us. This understanding has lead to a number of successful appointments in various departments of our company.
I am pleased to say that virtually all of those recruited are still with the company and doing extremely well. This is perhaps one of the most notable statistics. We can be confident that those selected will both perform well for the company and stick with the position.
Having a headhunter on board cuts out much of the groundwork that has to be done in recruitment. You can be sure that only quality applicants are put forward that meet your criteria. This saves a lot of time and effort.
Eagles relationship with Transform medical group is such that I have agreed with the selections made by Eagle on almost every position they have been working on for us this year.
Finding the right staff is as important in our business as any other. We know from our own research that the single most popular reason people choose Transform for their cosmetic surgery, is because of the attitude of our staff.
We are proud to have been associated with Eagle from the very beginning of their business, and I am not surprised to see them going from strength to strength."
David Mills
Managing Director, Transform Medical Group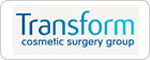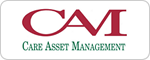 "It gives me much pleasure to bear testimony to Mr Rupert Murray, Managing Director, Eagle Headhunters. I have formed in the many opportunities afforded, a very high opinion of his character and worth. Of a thoughtful and sober disposition, yet kindly and obliging in nature, he is held in esteem by all who have come into contact with him.
The professionalism, integrity and attention to detail shown by Rupert at the outset was underpinned by the speed of his success in gaining competent specialists to fulfil highly demanding roles. The close connection we have had over the contract period, enables me to commend Mr Rupert Murray as one in whom every confidence may be placed in securing quality individuals."
Richard Foley
Sales Director, Care Asset Management

At Ultralase we are on a rapid growth curve in a race to become Number 1 in our market and as part of our expansion plans we have created a new type of sales role within our clinics.
The right type of person for the role is not easy to find - someone who has a sales edge, but with the empathy to understand and respond to the nerves and fears that a prospective customer for an elective medical procedure has. Our solution to this problem came in the form of Eagle Headhunters. They took the time and trouble to find out about our business and what the important indicators are for our success. From this Eagle were able to target appropriate people to fill this role for us.
The quality of candidate they put forward is first class and ideally matched for the role. They are also well screened beforehand and as a result we have not had to waste time sifting ourselves. Unlike traditional recruitment agencies or 'so called' search and selection firms they don't simply bombard you with inappropriate CVs - they take your specification and find a candidate who is matched.
We have used Eagle Headhunters throughout this year to support our expansion plans and will continue to do so in the future."
Tony Veverka
Sales Director, Ultralase