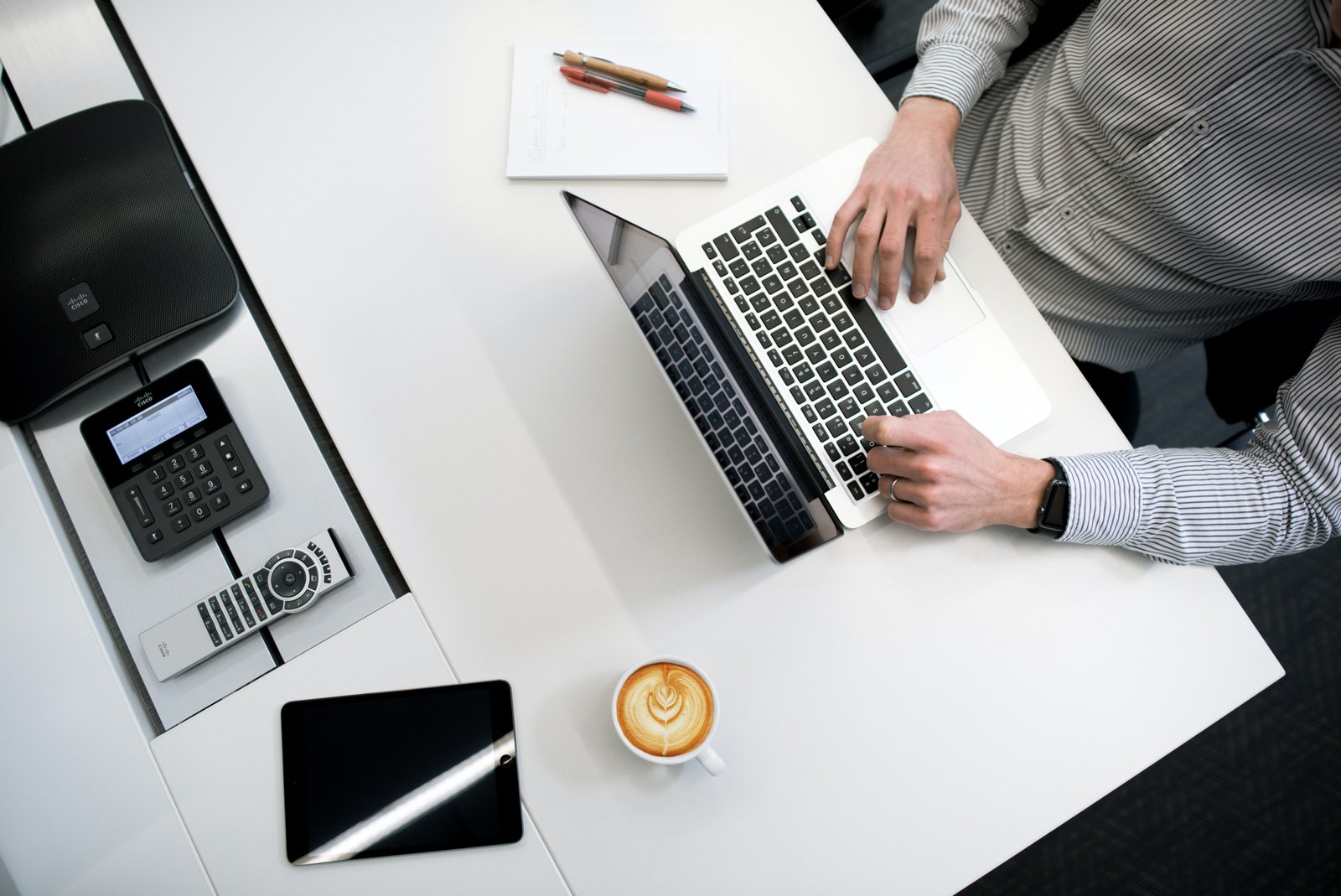 Here we look at the different parts of the IT director job description and reveal what it should include and why. This information is designed to help both candidates and employers. Employers can use this guide to develop a clear strategy for securing their next IT director.
Within this information, we share the different components of the IT director role, as well as the qualifications and skills needed.
Duties and responsibilities of an IT director
An excellent IT director combines their knowledge and skills in IT and computer systems with their business acumen and people management skills. The role involves drawing on a diverse and strong technical background while also being able to lead, inspire and manage others.
The best candidates have both management and technical experience. The objectives of the IT director role include enabling the organisation to securely and efficiently manage their IT systems as well as developing and implementing ongoing IT strategy in line with the operational and budgetary needs of the business.
The IT director role is the most diverse IT role as it spreads into business leadership. The IT director must be as comfortable working with developing cybersecurity at a technical level as well as advocating for its need at board level. They must be skilled at making a financial case and explaining technical concepts to non-technical stakeholders. It is a complex and high-level role.
Duties and responsibilities include:
Manage and oversee all IT operations in line with corporate objectives.
Develop IT strategy in line with other members of the board and leadership.
Analyse the IT needs of each element and department of the business and manage these needs.
Create, establish and share all IT policies and systems.
Take responsibility for network security and all technology operations.
Evaluate the success and value of all IT systems.
Create efficiency and functionality through technology.
Make cost efficient purchases, controlling budget and reporting on expenditure.
Oversee maintenance and inspections, and plan upgrades, new technology and configurations. Oversee vendor selection and contract formation.
Act as a conduit to the rest of the board, explaining IT in an accessible manner.
Oversee all security and manage risks.
Plan for and effect disaster recovery and incident response.
IT director qualifications and skills
IT directors are usually technically qualified and possess a broad spectrum of IT skills. In addition, successful candidates for IT director roles need to be able to demonstrate that they have exceptional business acumen, leadership skills and soft skills. It's a varied and complex role requiring a unique skill set and strong background.
Qualifications may include:
Bachelor's degree in IT, Computer Science or related field.
Master's degree or professional qualifications in IT Management are preferred.
Up-to-date additional certification reflecting the dynamic nature of the IT field.
Experience should include:
5-10 years in a prior IT director or similar role
Evaluation and analysis of IT systems
Designing and developing new IT systems
Implementation of IT systems and infrastructure
Solid experience with all relevant hardware and software systems and networks
Budgetary responsibility and planning
Outstanding organisational ability
Leadership skills and people management soft skills
Communicating with non-technical persons
Working in a high-pressured environment
Project management
Skills required:
Cybersecurity evaluation and implementation
Resource planning
Knowledge of required IT systems, networks and specifications including cloud computing and different software, such as SaaS applications
Strong programming knowledge
Project management and planning
Budgeting skills and forecasting
Leadership
Organisational skills
Device management
Communication skills, particularly when communicating with non-technical staff
System administration
Trouble shooting
Disaster recovery
Interpersonal skills
Reporting skills
Job description must-haves
The IT director job description should cover core elements that a potential candidate will want to know. This includes covering things such as standard hours and that extra hours will be required, particularly during disaster recovery, cybersecurity threats and implementation of new systems. The location of the role should be established as well as any required travel. Any hybrid working practices should be made clear at this stage.
IT director salaries
As one of the most essential roles in a successful business, the IT director role is one of the highest paying roles on the board. The national average salary for an IT director is nearly £100,000 per annum according to Glass Door, with many candidates commanding much higher salaries in larger businesses.
A professional and skilled headhunter will help you discover the correct market value for your role and work to help you understand candidate salary and package expectations. Benefit packages are usually highly attractive.
How to find your IT director candidate or role
The IT director role is one of the most important positions leading to the success of the business. It's imperative that specialist headhunter recruitment is used to identify the ideal candidates for the role. This is a high-value acquisition and requires a complex blend of skills and experience which a headhunter understands and can work with.
At Eagle we accept direct application from potential candidates, but primarily we look to professionals already in position to identify the best candidates. We look for candidates demonstrating the skill base that you need in your IT director.
Discover more about how a headhunter can help you find your next IT director.
Potential career paths
IT directors often move on to positions in larger and higher profile organisations, staying within IT directorship. Occasionally, they may move into CEO positions. IT directors often come from director level roles in smaller organisations, or they may occasionally come from IT manager level with careful and insightful recruitment.
IT director recruitment FAQs
How do we get the best IT director?
The IT director is a notoriously difficult role to get right because of the unusual blend of technical skill and management combined with business acumen and being able to communicate exceptionally with non-technical directors. As such, a headhunter will identify passive candidates from within the sector. Standard recruitment is ineffective for these roles.
What qualities make a good IT director?
The best candidates have a varied and complex background of skills, attributes and experience. Their IT know-how should be unrelenting, but in addition, they need sound financial and business skills. Importantly, an IT director must be capable of working with the rest of the board to explain technical complexities.
What should we look for when choosing an IT director?
Use a headhunter to help you create a tailored IT director job description. The headhunter can then use the job description to identify the best candidates, bringing them onboard for your organisation.
How long does it take to fill the IT director role?
The IT director role often takes a long time to fill but must be done as quickly as possible as it is often difficult for others to provide cover in the interim. It is best to choose from a pool of passive candidates, which means there is usually a 3 month+ notice period to be served and gardening leave is often strictly enforced. Our headhunters ensure that your candidate is acquired as quickly as possible.
Why do I need an IT director job description?
The job description provides the framework for highly targeted high-level recruitment. It ensures an excellent match between candidate and organisation.