Executive search firms in London are favoured by companies for senior and executive level talent because they go far beyond standard recruitment practices to deliver ideal placements. With international connections, employers choose executive search firms in London as leaders in their field. However, as an executive or senior leader, did you know that's it's important to have positive relationships with executive search firms, even when you aren't actively looking for a new job?
Here we look at why it's important for executives to nurture and develop positive relationships with leading executive search firms in London, and, importantly, uncover how you can do this.
Why do I need a relationship with a London executive search firm?
It used to be that it was almost frowned upon for executives themselves to directly court executive search firms. It was believed that the relationship should be firmly agency led and not vice versa. However, in the current climate, that is a sure fire way to miss out on opportunities now and in the future. You need to keep these relationships warm so that when you are ready for a new role, the leg work has been done.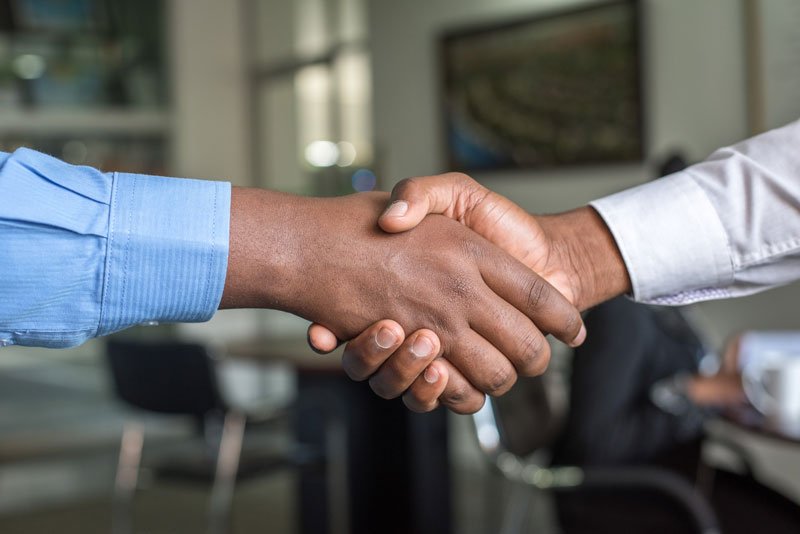 Additionally, the advice and guidance from executive search firms in London is unrivalled elsewhere, and can help you develop and shape your career to maximise future opportunities. There's also the reality that you may be in the seat of the employer and need to make use of the firm's services, and a positive relationship will make this smoother.
Your priority should always be the success and growth in your work, but alongside this, there is always a place for connecting with executive search firms.
So, how can you effectively connect with executive search firms in London and elsewhere?
Steps to connecting with executive search firms
1.      Use the strength of not being desperate
The best time to make the connections is when you don't need them, when there's no pressure. It's much harder to approach executive search firms from a position of unemployment, whether that is due to redundancy or resignation. Then, if you find yourself in the position of urgently needing to look for a new role, you've already got a trusting and respectful relationship with the firm.
2.      Know one firm from another
Not all executive search firms are created equally. Indeed, some agencies calling themselves headhunters or executive search firms may be little more than rebranded recruitment agencies. Executive search firms work very differently. You should look for a dominant executive search firm in your field that has a wide London-focused and international reach.
You can determine if the executive search firm is right for you by having a chat. If they simply want your details for their database, rather than being interested in your entire career and future ambitions, then they aren't the right ones. Ask for previous examples of how the consultant has engaged in relationships.
Some executive search firms specialise in particular areas whereas some are broader and cover a number of industries. Check this out too.
3.      Add value, even when you're not interested in a job opportunity
Think of the relationship with the executive search firm as being part of extending your network and reach within the industry. If an executive search firm, that you have a relationship with, approaches you with information about a role that you aren't interested in, don't kill the relationship dead. Instead, suggest others that you think are a good match and share non-confidential information about industry developments.
4.      Be seen
Professional visibility is vital to building connections, including with executive search firms, especially in large cities like London. Your face and name needs to be recognisable within the industry and beyond. From attending professional conferences to ensuring your LinkedIn profile is always up to date, it's important to be seen. Do whatever you can to get your name visible in the industry.
Conference attendance, especially now these are reigniting in person, is essential. Not only are these conferences important for building connections for a business purpose, they are often attended by executive search consultants. It's an excellent opportunity to build connections and your network in an unpressured environment. Your visibility here should encompass things like sharing business cards but also being a speaker.
5.      Chat to others
While discretion is needed if you are actively considering a move, it's less important when you are simply building connections. Chat to others within your industry, at the highest level, about who they trust, know and recommend. Executive search consultants can vary enormously, so personal recommendations are invaluable. Indeed, trusted colleagues and connections may even undertake an introduction or referral for you.
6.      Do your homework
When you're not pressured for time because you're actively looking for a new role or looking to fill a position, do your research on executive search firms in London. Unsurprisingly, they should use LinkedIn prolifically and you can learn more about the company and who they've helped by searching carefully online.
7.      Be personal
The key to successful relationships with executive search firms is the relationship between you and the individual consultant. You shouldn't ever take a blanket approach to nurturing these relationships. It should always be one on one, and you should always personally approach consultants, emailing them by name.
8.      Don't waste their time
It's absolutely ok to say that you aren't interested in a position and why. It's not so good to lead consultants on because you're interested in learning more about the hiring company or wider industry. Respect works both ways.
Be concise and straightforward with interactions. Keep them in the loop with your CV developments and be clear about your career goals and current agenda.
The best executive search firms in London
The best executive search firms in London aren't necessarily the biggest names. They are usually those with which you as an executive can develop a long-lasting relationship built on trust, knowledge and opportunity. Make yourself available and value the relationship as a two-way process, whether you're a recruiting employer, passive candidate, or actively looking for a new role. It's a vital part of your career planning and ultimate success.